Date
Tuesday, 17th April 2018
Our monthly prayer service held at the heart of Westminster open to all CCF members and their guests. Prayers for the Nation is a time to gather to pray for MPs, Peers, Parliamentarians and our Government.

Every month we hear from charity partners on a current campaign or issue that we can pray for or consider taking part in.
Following Easter Recess we will be hearing from Restored, an international Christian Alliance that aims to transform relationships and end violence against women by working through and with the church and Christians worldwide.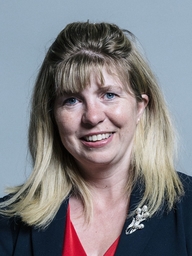 We are delighted to be joined by Maria Caulfield MP, who will be speaking about her work as Conservative Party's Vice Chair for Women and leading us in a time of prayer for Parliamentarians and Ministers involved in the fight against economic and physical abuse of women.
Prayers for the Nation begins promptly at 18.30 at the Chapel of St Mary Undercroft.
Please allow at least 30 minutes for parliamentary security checks.
Join us straight afterwards for Westminster Briefing, an opportunity for fellowship and for our speakers to expand on their theme in more depth. We invite our contributors to develop their initial theme and to accept questions from CCF members.